Priority Ambulance (AZ) Awarded Three-Year CON Renewal to Serve North Central Arizona
September 27, 2023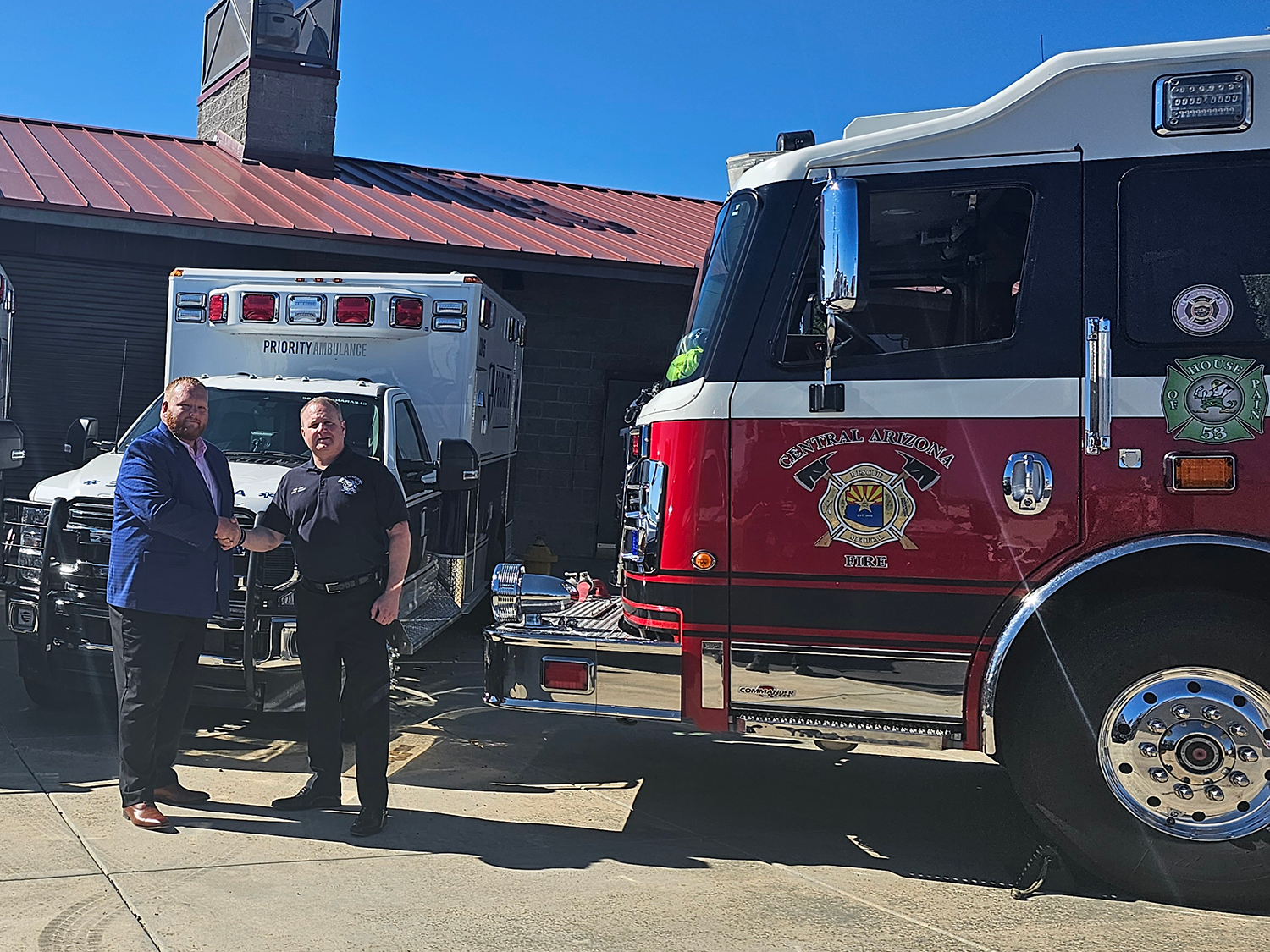 Priority Ambulance (AZ) is proud to announce the renewal for three years of its Certificate of Necessity (CON) by the Arizona Department of Health Services, solidifying its commitment to delivering exceptional ALS and BLS ground ambulance services to the residents of North Central Arizona.
"We are honored to continue serving the residents of North Central Arizona and remain dedicated to providing the highest quality of care during their most critical moments," said Alan Smith, Regional President for Priority Ambulance. "This renewal reflects our ongoing commitment to delivering the highest quality ambulance services and supporting the health and well-being of our communities."
With a service area spanning roughly 7,000 square miles, Priority Ambulance (AZ) serves communities that collectively represent more than 140,000 Arizonans. The coverage area includes Yavapai County as well as portions of Coconino and Maricopa Counties. These communities rely on Priority Ambulance (AZ) to provide critical medical care and transportation services when needed.
To aid in serving the community, Priority Ambulance has added six new units to its fleet of ambulances and is opening a new substation in Wickenburg.
"Time is of the essence in a medical emergency. Based on the data we've gathered during the last year, stationing an Advance Life-Support crew at this substation 24 hours a day will improve the level of service provided to this community," said Smith.
Priority Ambulance is one of only two licensed providers serving this area.
"We are grateful for the trust placed in the organization by the Arizona Department of Health Services and the communities we serve and look forward to continuing our mission of saving lives, promoting health, and providing compassionate care for years to come," added Smith.
Attached Photo: Pictured L to R – Matt Behl, Director of Rural Operations, Priority Ambulance and Fire Chief Scott Freitag, Central Arizona Fire
About Priority Ambulance
Priority Ambulance is a leading national provider of medical transportation services, with operations in 13 states. Priority Ambulance has been listed for five consecutive years on Inc. Magazine's list of the 5000 Fastest-Growing Private Companies in America. The company's EMTs, paramedics, nurses and support teams deliver exceptional patient care and customer service to approximately 600,000 patients each year. Throughout its national service area, approximately 4,000 highly trained paramedics and EMTs staff a fleet of more than 850 state-of-the-art ambulances and support vehicles. For more information, visit www.priorityambulance.com.
# # #
CONTACTS:
Media:
Sharon Kraun
VP-Communications
404-326-0341
[email protected]
Morgan Szymczyk
Associate Director, Corporate Marketing & Communications
540-940-9423 
[email protected]